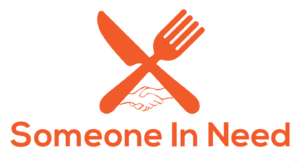 Buy a Lunch Meal for Someone in Need
Donations Accepted—We Will Pay the Rest!
India House Restaurant, Inc.
At one time or another, we've all come across a person in need, standing at a freeway exit or at a left turn lane holding up a sign. The signs have different words on them but they are all pleas for help…Homeless…Need Food…Looking for Work…A Little Help, Please. Maybe you handed the person some money—and maybe you thought, what if that were me standing there holding a sign, desperate for help?
My name is Kamal Singh and I am President of India House Restaurant, Inc. I was born into the Punjabi culture, which fosters the essence of giving money to the poor and homeless—people in need. Compassion being given to individuals in need is considered the highest form of love and care practiced.
India House Restaurant is starting a project called Someone in Need. This project is about providing a free lunch meal to someone who is struggling and cannot afford to buy a meal.
This is how it works:
As a customer of India House, when you buy the

Special Lunch Buffet

(offered every day), you can choose to donate $1.00 (or more) towards the

Someone in Need

project to provide someone in need with a free lunch meal.

You will be given a

Free ticket to India House

lunch meal ticket on which to write your name (or you can remain anonymous). You can also write a supportive note on the back of the ticket, if you'd like.

You can give the ticket to a person in need so that they can have a free lunch meal, or you can leave the ticket for India House to give to a person.

A person in need who has been given a ticket can come to India House for a

Special Lunch Buffet

meal that consists of a full meal and a fountain drink "To Go" (carry out).

Once the ticket has been redeemed, it will be posted on the wall of the restaurant for India House customers to see. On your next visit, you might find a ticket you so generously provided, posted on the wall, and know that you helped someone!

With your help, this project will take place 7 days a week from 11:30am to 3:00pm.
Thank you in advance for your generous participation in this project to help people who are desperately in need! 
Kamal Singh, President
India House Restaurant, Inc.
Buena Park, CA